ABOUT

Arya Vaidya Vilasini Vaidya Sala
Arya Vaidya Vilasini Vaidya Sala was established in 1921 with the blessings of revered Sree Narayana Guru by Kaloor Neelakantan Vaidyar as a pharmacy preparing and dispensing Ayurveda medicines.
MORE ABOUT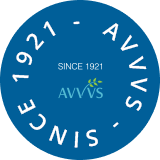 AYURVEDA

Proprietary & Classical Formulations
Arya Vaidya Vilasini Vaidya Sala has always produced quality medicines using the best natural ingredients AVVVS manufactures more than 300 Ayurveda formulations both in the classical and proprietary category. We are proud manufacturers of an array of time tested special products which includes many effective in-house formulae like Mezhu Thailam. The AVVVS range of products also includes an array of patented medicines which are highly recommended by clinicians worldwide for their efficacy. Rujanth, Slepan, Redirons and Lakshol are a few examples. AVVVS has also pioneered green revolution by developing herbal gardens in and around the manufacturing units with a dual purpose of raw material cultivation and conservation of biodiversity.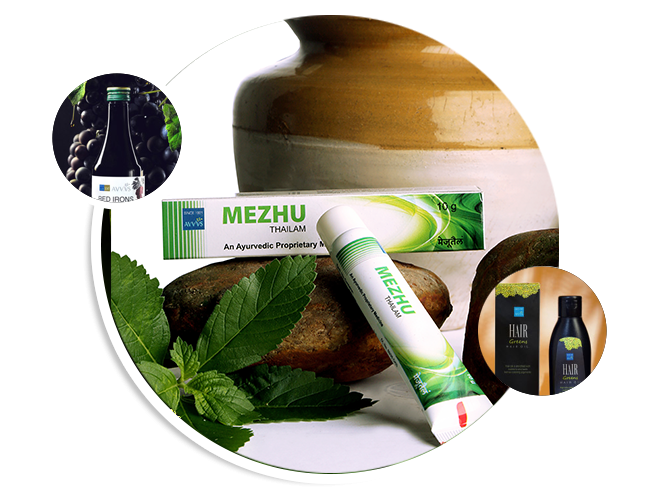 HEALTHCARE

Ayurveda Specialty Clinics
The best of both worlds can be achieved if we blend together technology and tradition. To give you potent herbal medicines with 100% efficacy, that is what we have done. We have stringent quality control measures in place to ensure perfection in the products. AVVVS is a blessing to the fresh graduates aspiring for a successful career. The uniformity of the brand facilitates interconnected operations and is helpful for patients to seek AVVVS services wherever they go. . Thus AVVVS chain of clinics are a giant leap by AVVVS towards women empowerment, employment generation, Ayurveda promotion, improvement of public health and research.
READ MORE